It is becoming the norm to use larger private key sizes with certificates and while trying to generate a new request on a windows 2003 box I found my self unable to change the key size at all, it was greyed out.  After a bit of head scratching I noticed all the cryptographic service providers were ticked.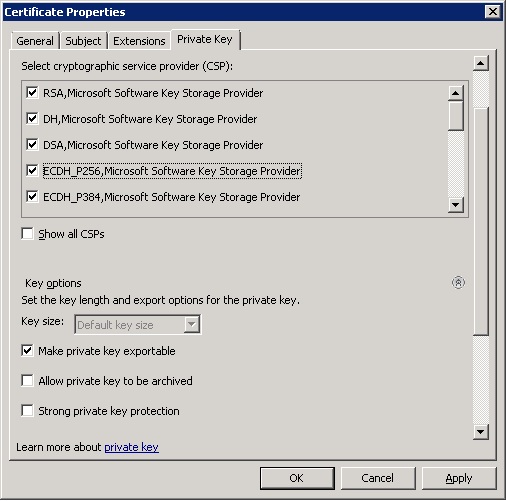 After changing the tick boxes so that only the "RSA,Microsoft Software Key Storage Provider" is ticked the option becomes available and the key size can be customized.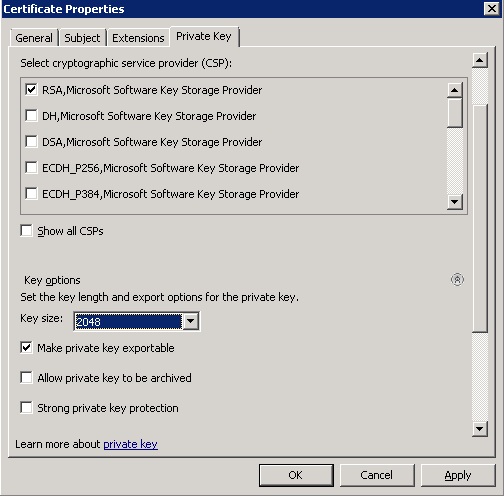 If (like me) you are generating some CSRs to be used on a forefront threat management gateway or similar don't forget to make the private key exportable so later on you can export it to the TMG server.
Update: This is still true for modern server versions such as 2012 R2 and 2016.